Now Playing: No Easy Way (Out) - Digital Daggers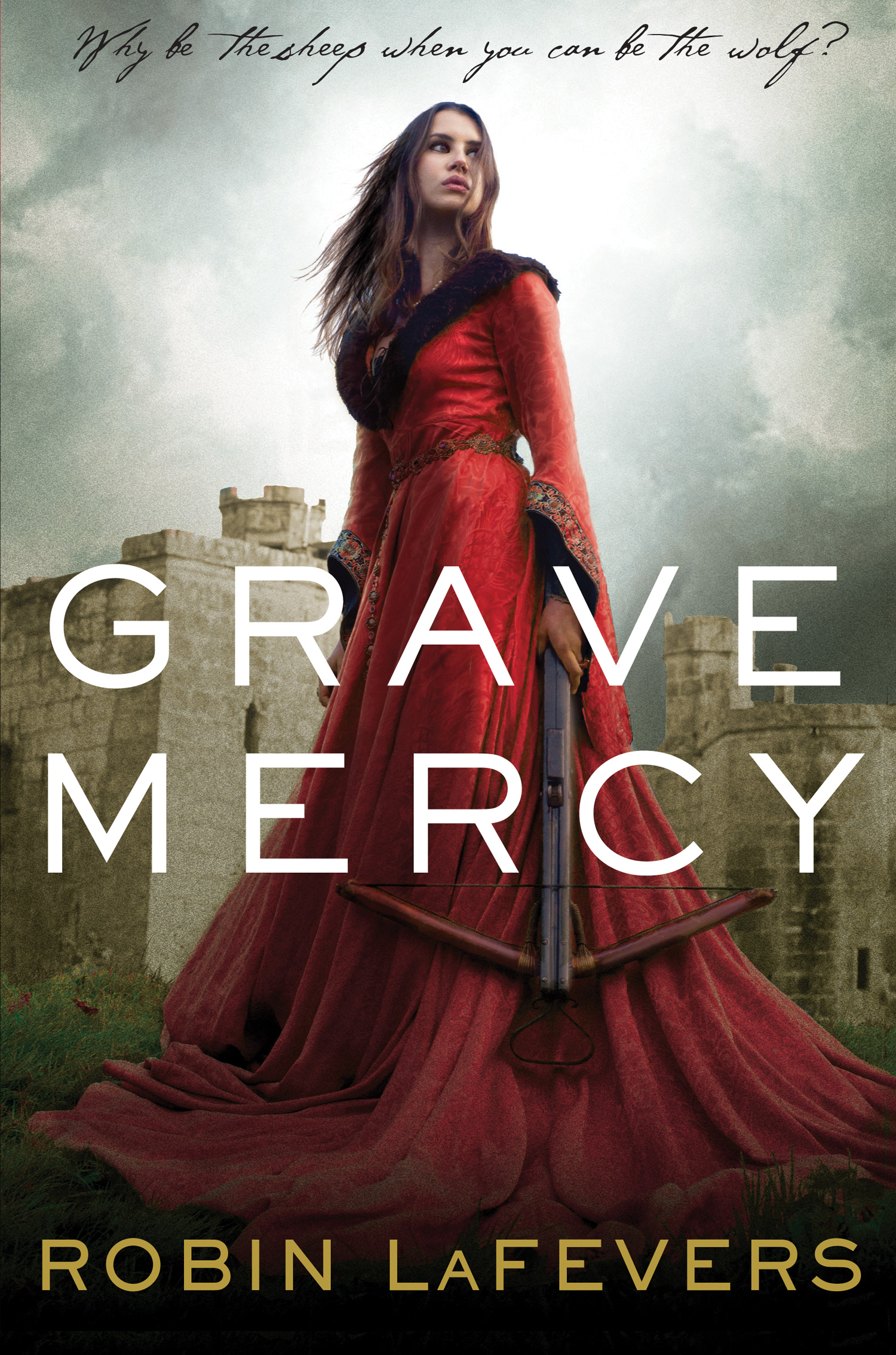 Goodreads says "Seventeen-year-old Ismae escapes from the brutality of an arranged marriage into the sanctuary of the convent of St. Mortain, where the sisters still serve the gods of old. Here she learns that the god of Death Himself has blessed her with dangerous gifts—and a violent destiny. If she chooses to stay at the convent, she will be trained as an assassin and serve as a handmaiden to Death. To claim her new life, she must destroy the lives of others.
Ismae's most important assignment takes her straight into the high court of Brittany—where she finds herself woefully under prepared—not only for the deadly games of intrigue and treason, but for the impossible choices she must make. For how can she deliver Death's vengeance upon a target who, against her will, has stolen her heart?"
Grave Mercy is a story about a girl who's being forced into an arranged marriage. Almost as soon as that happens, she is rescued from this crappy fate by Saint Mortain's Convent. This convent isn't your average abbey, with your ordinary nuns. The Convent is the den of assassins-in-training that defend the island of Brittany.
Now, this one is a historical novel filled with twinges of paranormal, gothic tropes, shenanagins in court, romance, and dare I say it,
Light
Fantasy, because of their nine gods and Death as a prominent figure in this story.
I fell in love with the Convent, Ismae's (our protagonist) obviously broken interior that she hides with a cool exterior.
In short, I'm in lesbians with this book.
It's fantastic, there is enough history in there that is accurate, yet lends itself specifically to the plot
you know
? LaFevers characters feel so life-like with the nuns and their scary orderness to Ismae's friends Sybella and Annith, who yearns to be out there kicking butt while Sybella is off being a BAMF. Then there's the (does
obligatory jackass
seem more present now more than ever?!) obligatory jackass with a heart of gold, Guvriel. As well as the double-crossing's going down in the court of young Queen Anne, who is a BAMF at twelve years old.
I'm dead, guys. Dead.
Grave Mercy is described as Nikita meets the 15th Century. Dude,
yes.
It's scary accurate as the Convent takes girls who are obviously broken and feel worthless, and gives them a sense of worth and empowerment. I think Grave Mercy is a great read for everyone, because it incorporates a little bit of each genre and then packs it in a powerful punch. It took me six hours because LaFevers' world in utterly
captivating.
Albeit it being nearly 600 pages, it was definitely worth it as the story comes to a beautiful conclusion, ending Ismae's story but continuing the convent's role in society with the next story about Sybella.
I think that this gif from Teen Wolf is my love embodied.
I think that y'all should read it
. It's a great investment of six hours, freaking fantastic and you're missing out on a great piece of pie if you don't
eat,
read it.