Today's Installment: Myra McEntire!
I got to have an interview a little while ago with the ever fabulous Myra McEntire and she kindly gave me some answers. Read her
blog
if you want to know what true AWESOMENESS is. If you're too lazy, that's cool. Just sit back, grab a glass of Coke and enjoy this post.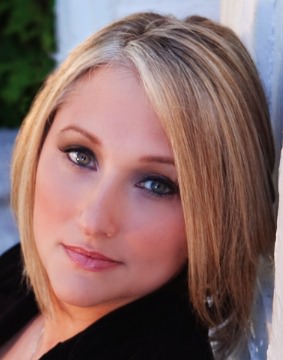 Myra McEntire is the author of the debut novel, Hourglass coming out June 14. She lives in Nashville, the country music capital or America where her lyrical talents go sadly unappreciated. She's chosen, instead, to channel her "mad word skills" into creating stories infused with her love of music
Alrighty interview ON!
Q: Favorite Food/Junk food?
Myra
: Italian. CHEESE. I MUST HAVE CHEESE.
Q: So.. I heard you like Doctor Who and Vampire Diaries (you're breaking my awesome-meter here.…). If you could spend a day with any of the characters from any of your favorite shows, who would it be and why?
Myra
: I'd just like to watch Damon work his wiles on the humans. That persuasive thing he has going is hot. It could just be the big eyes.
Me: Everyone
loves
Damon. It's all in the eyes.
Q: What can we expect from Hourglass besides a love triangle, hidden secrets and time travel?
Myra
: See, I didn't think it was actually a love triangle. I sort of saw it as a two-and half sided angle. You read it and tell me. :D
Me: OOHHH *goes to Amazon and repeatedly refreshes*
Hourglass must come sooner!
Q: Emerson is the personification of (pardon the language) kick-ass. (She can travel though time peeps!) What was the most fun part about writing Emerson?
Myra
: When "she" would say things I didn't expect. My favorite is "buttered biscuits and honey."
Me: Characters tend to do that.
Q: What do you prefer: the geeky boy; the bad boy or any boy with a sword?!
Myra
: Can I have all three? Rolled into one? Because a bad geek with a sword would be the SHIZZZ.
Me: It would! Thanks Myra for this fun interview and remember people, Hourglass comes out June 14th (
HUZZAH
!!)
And that concludes this installment of BEHIND THE BOOKSHELF. Thanks guys!
XO
-Jaz